Some of the common side effects to Pentacel include:
diarrhea
fever
headaches
chills
joint pain or swelling
muscle aches or weakness
redness at the injection site
vomiting
nausea
cough
rhinitis
feeling unusually tired
Tell your doctor if you experience any of these mild side effects. If you experience any of the following severe side effects, seek medical attention immediately. Some of the severe side effects include:
an allergic reaction, with a rash, hives, itching, problems breathing, tightness in the chest and swelling of the mouth, face, lips or tongue
soreness or blistering where injected
bluish discoloration of the fingers
fainting
spasms
numbness or tingling of the arms or legs
pale color
seizures
severe fever and chills
vascular disorders
dizziness, diarrhea or vomiting
persistent irritability or joint pain
difficulty catching your breath
dehydration
unresponsiveness
Continue Learning about Vaccine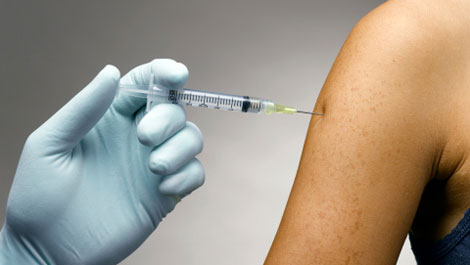 Vaccines work to protect your body against germs. Because of vaccines, many of the diseases that can cause severe sickness, handicaps and death have been eradicated. Learn more from our experts about vaccines.