Get ready to swap out Mickey Mouse adhesive bandages for Twilight ones. If your teen has not had chicken pox (and has the varicella titer test results to prove it), get the vaccine. The American Academy of Pediatrics and American Academy of Family Physicians suggest that kids get a series of two shots, one between 12 and 15 months and a second between 4 and 6 years, waiting a minimum of three months between shots. If your teen happened to have missed getting those, they can play catch up getting two doses of the vaccine four to eight weeks apart.
Continue Learning about Vaccine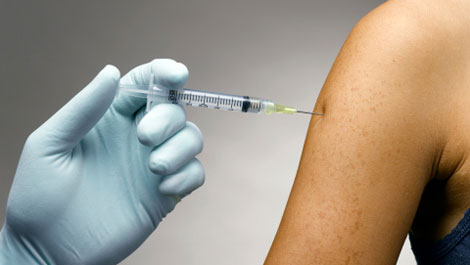 Vaccines work to protect your body against germs. Because of vaccines, many of the diseases that can cause severe sickness, handicaps and death have been eradicated. Learn more from our experts about vaccines.