The most common side effects of Zostavax (herpes zoster vaccine) include: swelling, redness or discomfort at the place where you received the shot. This occurs in about a third of all people receiving the vaccine. A headache also may occur in about 1 out of 70 people. Severe side effects include: symptoms of an allergic reaction, such as hives, rash or itchiness; chest tightness; breathing problems; or swelling of your face or mouth. Severe allergic reactions to Zostavax are rare, but if they happen to you, get emergency medical help right away.


Continue Learning about Vaccine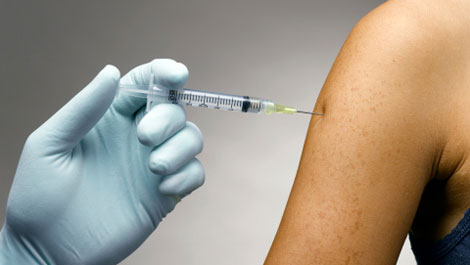 Vaccines work to protect your body against germs. Because of vaccines, many of the diseases that can cause severe sickness, handicaps and death have been eradicated. Learn more from our experts about vaccines.