Minor side effects of the yellow fever vaccine include: low fever, joint paint, body aches, flu symptoms and a mild rash. You also may experience pain, swelling, redness or a lump at the vaccine injection site. More serious side effects include: stiff neck or back, vomiting, confusion, memory loss, irritability, balance or coordination issues, speech or vision problems, light sensitivity, muscle weakness, paralysis, seizures and behavioral changes. If you experience any of these symptoms, call your doctor immediately. If you develop signs of an allergic reaction, including hives, breathing difficulty and swelling in your face, lips, tongue or throat, get emergency medical help. The risk of serious side effects is generally very low, so it is often considered better to risk the side effects of the yellow fever vaccine than to risk developing yellow fever, which can cause death. Talk to your doctor to weigh your particular risks and benefits.


Continue Learning about Vaccine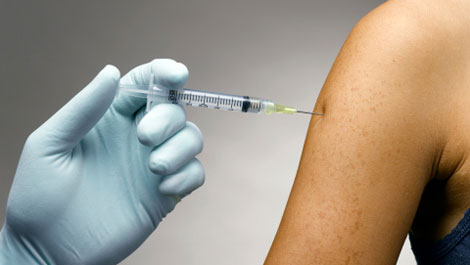 Vaccines work to protect your body against germs. Because of vaccines, many of the diseases that can cause severe sickness, handicaps and death have been eradicated. Learn more from our experts about vaccines.