Common side effects of varicella virus live vaccine are skin changes or pain at the site of the injection, slight rash, and fever. These generally do not need a doctor visit unless they become severe. More serious side effects include severe skin reactions or color change, change in skin sensation, seizure, serious headache, unexpected bruises, abnormal bleeding, and a rash that looks like chickenpox. If you are taking varicella virus live vaccine and experience these or other worrisome side effects, call your doctor right away.
If you or your child has any signs of serious allergic reaction, such as labored breathing, chest pain, or swelling of the face, get emergency medical help right away.
Continue Learning about Vaccine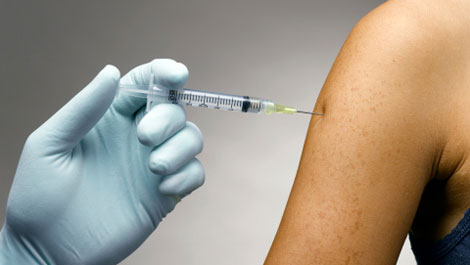 Vaccines work to protect your body against germs. Because of vaccines, many of the diseases that can cause severe sickness, handicaps and death have been eradicated. Learn more from our experts about vaccines.