Pneumococcal vaccine polyvalent may lead to minor irritation, pain or redness at the injection site. In some cases, it may lead to severe allergic reaction. If you notice your tongue or lips swelling or your throat closing, if you get weak or dizzy, develop a high fever, have a seizure, unusual bleeding, irregular heartbeat or difficulty breathing or if your extremities go numb or feel tingly, seek immediate medical attention.
If you have a low-grade fever, a headache, feel achy or irritable, lose your appetite, have trouble sleeping or have diarrhea or a little pain after your injection, wait to see if these symptoms improve. If they persist or worsen, see a doctor.


Continue Learning about Vaccine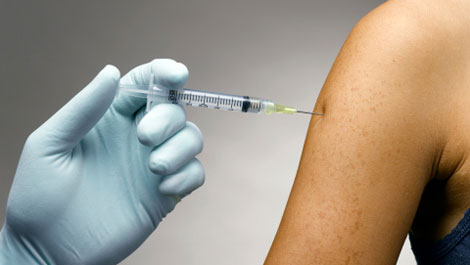 Vaccines work to protect your body against germs. Because of vaccines, many of the diseases that can cause severe sickness, handicaps and death have been eradicated. Learn more from our experts about vaccines.