Common oral poliovirus vaccine side effects in infants include: decreased appetite; drowsiness; fatigue; fever; vomiting and spitting up; fussiness; crying; or redness, pain, or swelling at the injection site. Contact your doctor if these side effects persist or become troublesome.
Seek immediate medical attention if you notice an allergic reaction following the vaccination, characterized by: hives; rash; itching; chest tightness; difficulty breathing; or swelling of the tongue, lips, mouth, or face. Another serious side effect that requires immediate medical attention is paralysis or fever.
Seek immediate medical attention if you or your child develop a fever greater than 101.3 degrees Fahrenheit. There is a slight risk of developing paralytic poliomyelitis following the vaccination; this risk increases if you receive an intramuscular injection within 30 days of receiving the vaccination.
In rare instances, Guillan-Barre syndrome may occur after the vaccination, but the actual link to the vaccination remains unclear.
Continue Learning about Vaccine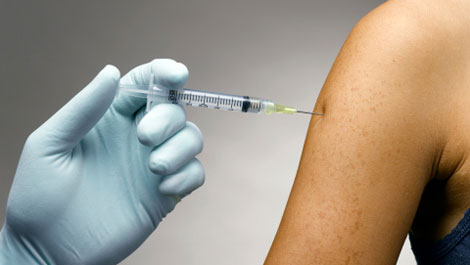 Vaccines work to protect your body against germs. Because of vaccines, many of the diseases that can cause severe sickness, handicaps and death have been eradicated. Learn more from our experts about vaccines.