The pneumococcal vaccine might cause mild or severe side effects. The milder ones do not require immediate medical attention. Mild side effects of pneymococcal vacccine include unusual weakness or tiredness, headaches, loss of appetite, irritability, diarrhea, skin rash, swollen glands, and fever of 102 degrees F or higher.
Severe side effects require immediate medical attention and include difficulty breathing or swallowing; reddening of the skin around the ears; hives; swelling of the eyes, face, or inside of the nose; and itching, especially of the feet or hands. You could also experience seizures, unusual bleeding, and muscle weakness.
Continue Learning about Vaccine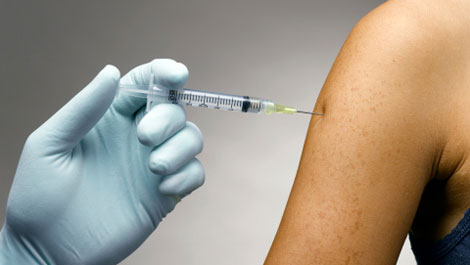 Vaccines work to protect your body against germs. Because of vaccines, many of the diseases that can cause severe sickness, handicaps and death have been eradicated. Learn more from our experts about vaccines.