Although there are possible side effects of MMRV vaccine live, it is generally much safer to receive the vaccine than to develop the infections that it is meant to prevent. The most common side effects of MMRV vaccine live include:
nausea
vomiting
irritability
tiredness
diarrhea
dizziness
fever
general feeling of being unwell
headaches
mild rash
muscle or joint pain
upper respiratory tract infection
soreness, pain, tenderness, bruising or swelling at the injection site
Less common, but more serious, side effects include (if these occur, get immediate medical help):
fainting
loss of coordination
mental or mood changes
numbness or tingling of fingers or toes
seizures
high fever
vision or hearing problems
severe rashes
unusual bleeding or bruising
severe allergic reactions (such as rash, itching, hives, wheezing, chest tightness, trouble with breathing or swelling of your mouth, face, lips or tongue)
Continue Learning about Vaccine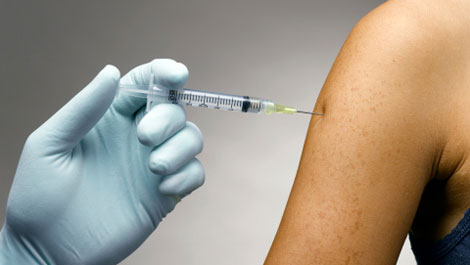 Vaccines work to protect your body against germs. Because of vaccines, many of the diseases that can cause severe sickness, handicaps and death have been eradicated. Learn more from our experts about vaccines.