Mild side effects of DTaP-IPV include pain at injection site, loss of appetite and sleepiness that will subside in time. Speak with your physician should any of those side effects become prolonged. If your child experiences any of the following more severe side effects after receiving DTaP-IPV, see your doctor as soon as possible. The severe side effects include:
stomach pain
blurred vision
confusion, difficulty speaking/slurring speech
decreased urination
dark urine
diarrhea or difficulty having a bowel movement
dizziness or fainting
dry mouth or thirst
rapid heartbeat and high blood pressure
fever
irritability
itching, pain, redness, swelling, tenderness or warmth on skin
muscle twitching
nausea
rapid breathing
restlessness
seizures
severe headaches
sunken eyes
swelling of feet or lower legs
temporary blindness
unusual tiredness
wrinkled skin
black, tarry stools
bleeding gums
bluish lips or skin
cough
difficulty swallowing
hives
puffiness of face
tender lymph glands
unusual bleeding or bruising
wheezing
Continue Learning about Vaccine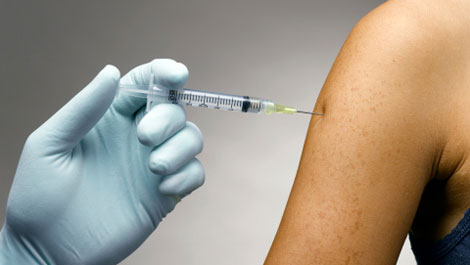 Vaccines work to protect your body against germs. Because of vaccines, many of the diseases that can cause severe sickness, handicaps and death have been eradicated. Learn more from our experts about vaccines.