Some minor side effects of Japanese encephalitis vaccine include: back pain, cold or flu-like symptoms, diarrhea, headaches, sleep problems, irritation at the injection site, itching, loss of appetite, low fever, muscle or joint pain, nausea, rash, shivering, sweating or vomiting. If you experience any side effects after your first shot of Japanese encephalitis vaccine, tell your doctor before receiving any more doses. If you experience signs of a severe allergic reaction, get immediate medical help. These signs include: hives; swelling of your lips, tongue, throat or face; rapid heartbeat; dizziness; difficulty breathing; and weakness.


Continue Learning about Vaccine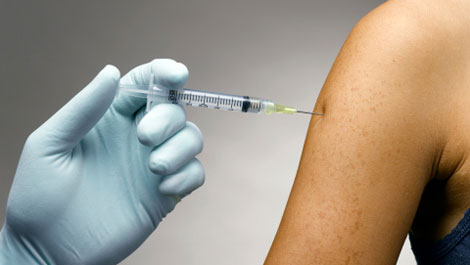 Vaccines work to protect your body against germs. Because of vaccines, many of the diseases that can cause severe sickness, handicaps and death have been eradicated. Learn more from our experts about vaccines.