The most common side effect of vaccination is soreness in the area that the shot was injected. Other side-effects from the hepatitis A and B vaccines include but are not limited to the following:
body aches
cough, congestion
fever
headache
hoarseness, dryness of the throat
lack of appetite
runny nose, sneezing
swollen glands
Discuss any side effects with your doctor, regardless if they have subsided. Side effects can be a signal to doctor that your body may not tolerate additional doses of the vaccine. If you have difficulty breathing, feel itchy, or have swelling of the eyes, nose, or face, you may be allergic to the vaccines and should talk to your doctor immediately. Less common but severe side effects include:
blood in the urine
paralysis, numbness, or weakness in the arms or legs
irritability
seizures
stiffness in the neck
unusual bruising, bleeding, or tarry stools
trembling or numbness in the muscles
Continue Learning about Vaccine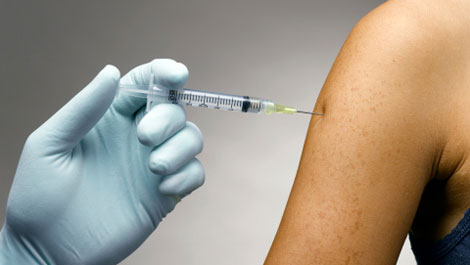 Vaccines work to protect your body against germs. Because of vaccines, many of the diseases that can cause severe sickness, handicaps and death have been eradicated. Learn more from our experts about vaccines.