In rare cases, hepatitis A vaccine may cause a severe allergic reaction that leads to difficulty breathing, swelling in the face or throat, unusual hoarseness and hives. If you develop these symptoms after getting a hepatitis A vaccine injection, get medical attention right away and do not get your second, or "booster," shot. Other serious but rare side effects of hepatitis A vaccine may include irregular heartbeat, changes in behavior, unusual bruising or bleeding, high fever and seizures. Hepatitis A vaccine may cause less severe side effects, including mild fever, tiredness, headaches, loss of appetite, nausea and redness or swelling at the injection site. Other side effects may be possible, so talk to your doctor if any new or unusual symptoms develop after getting a hepatitis A vaccine injection.

Continue Learning about Vaccine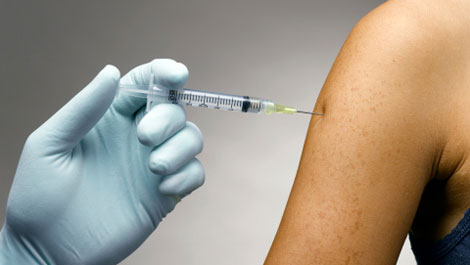 Vaccines work to protect your body against germs. Because of vaccines, many of the diseases that can cause severe sickness, handicaps and death have been eradicated. Learn more from our experts about vaccines.