The package insert of Gardasil states that women with "impaired immune responsiveness" may have decreased response to the vaccine. This includes women who are currently receiving immunosuppressant drugs for multiple sclerosis (MS) (including Novantrone, methotrexate, Cytoxan, or corticosteroids), those who have HIV, or those born with a disease that impacts the immune system. No contraindication exists between Gardasil and the ABCR drugs for multiple sclerosis (MS) (Avonex, Betaseron, Copaxone, or Rebif).
Continue Learning about Vaccine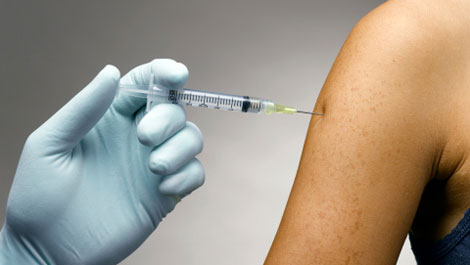 Vaccines work to protect your body against germs. Because of vaccines, many of the diseases that can cause severe sickness, handicaps and death have been eradicated. Learn more from our experts about vaccines.