Side effects are typically mild and may include: pain, redness or itching at the site of injection; fainting after receiving an injection; mild fever, fatigue, dizziness or headaches; nausea, diarrhea or vomiting; tooth or muscle pain, and flu-like symptoms, such as congestion, cough or sore throat. More severe side effects that may indicate an allergic reaction or another more serious condition include: shortness of breath or chest pain; intense stomach pain; swollen glands or face; general fever, chills or body aches and unexplained bruising, bleeding, confusion or weakness. Talk to your doctor if you experience any of the more severe side effects, as they may indicate an allergic reaction to an ingredient in Gardasil. This may mean that you should not receive a further dose of Gardasil. Your healthcare provider can discuss with you more details regarding the side effects of Gardasil.


Continue Learning about Vaccine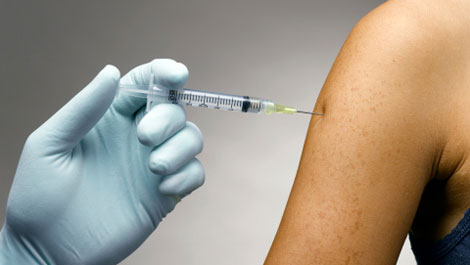 Vaccines work to protect your body against germs. Because of vaccines, many of the diseases that can cause severe sickness, handicaps and death have been eradicated. Learn more from our experts about vaccines.