If you are pregnant or plan to get pregnant, you should talk to your doctor before getting the pneumococcal vaccine PCV13. Studies have not confirmed whether it can cause harm to your unborn baby. Your doctor can help determine whether the risks of getting the vaccine are greater or lesser than the benefit of protection.


Getting the PCV13 vaccine may not be the best choice for you if you are pregnant. It has not been studied in pregnant women, so researchers do not know if it can affect the developing baby. Since it is not clear whether getting this vaccine during pregnancy will harm Junior, you should only get it if you and your doctor decide that the benefits to you outweigh the possible risks to the fetus. Make sure to ask your doctor any questions you may have. He or she should be able to help you figure out which vaccine is the safest choice for you and Junior.
Continue Learning about Vaccine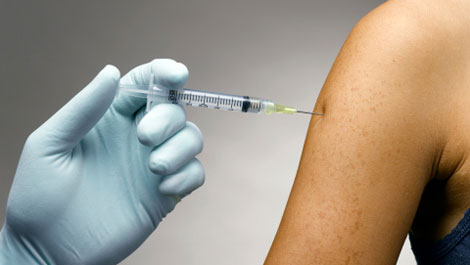 Vaccines work to protect your body against germs. Because of vaccines, many of the diseases that can cause severe sickness, handicaps and death have been eradicated. Learn more from our experts about vaccines.