The oral poliovirus vaccine should not be combined with immunosuppressive medications, such as alkylating agents, corticosteroids, radiation therapy, or antimetabolites. Postpone the vaccination until the immunosuppressive therapy has been completed. Vaccination with another live virus should be delayed until 30 days after receiving the oral poliovirus vaccination. Vaccinations that are safe to administer at the same time as the oral poliovirus vaccine include: hepatitis B vaccine, influenza vaccine, immune globulin vaccine, polysaccharide (meningococcal, pneumococcal, and Haemophilus b) vaccine, and other inactivated vaccines. The oral poliovirus vaccine may interact adversely with a cholera vaccine, typhoid vaccine, or plague vaccine. Taking the oral poliovirus vaccine in conjunction with certain medications, such as abatacept or leflunomide, may increase the side effects of the vaccine. Telling your doctor about all medications and supplements you're taking before receiving the vaccine will help your doctor better predict any possible interactions.
Continue Learning about Vaccine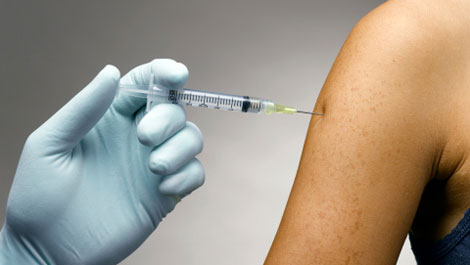 Vaccines work to protect your body against germs. Because of vaccines, many of the diseases that can cause severe sickness, handicaps and death have been eradicated. Learn more from our experts about vaccines.