People who have allergies to the ingredients in varicella virus vaccine or to neomycin or who have tuberculosis, relatives with immune system disorders, fever due to infection or respiratory problems or any problems with their bone marrow, immune systems or blood, should not use it. Pregnant women or those planning to become pregnant within 90 days, should not receive this vaccine until after delivery. Breastfeeding women should discuss the risks they would be taking by using varicella virus live vaccine with their doctor. Parents of children under one year of age should do the same. Talk to your doctor about any conditions or treatments you have or have had in the past, especially any transfusions or immune globulin shots given in the last five months, cancer, infections, immune system disorders and any allergies, current medications and supplements you take, before receiving varicella virus vaccine.


Continue Learning about Vaccine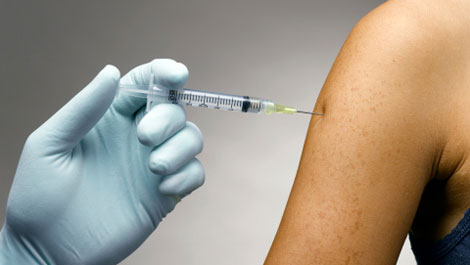 Vaccines work to protect your body against germs. Because of vaccines, many of the diseases that can cause severe sickness, handicaps and death have been eradicated. Learn more from our experts about vaccines.