It is important to know that Gardasil is not meant to treat existing cases of HPV infection, genital warts or cervical cancer, but rather it can prevent future infection. Also, Gardasil does not protect against all types of human papillomavirus, but against the four that cause the most cases of cervical cancer and genital warts. Also, Gardasil does not protect against other sexually transmitted diseases, such as herpes, gonorrhea, chlamydia, HIV or trichomoniasis. Using condoms during sexual activity also is an effective way to prevent transmission of human papillomavirus (HPV) and they work for preventing transmission of other sexually transmitted diseases. As with many other vaccinations, people with immune system disorders or blood disorders should talk to their doctors about the risks and benefits of receiving injections of Gardasil. Women who have been vaccinated with Gardasil should still visit their doctor annually for pelvic exams and pap smears.


Continue Learning about Vaccine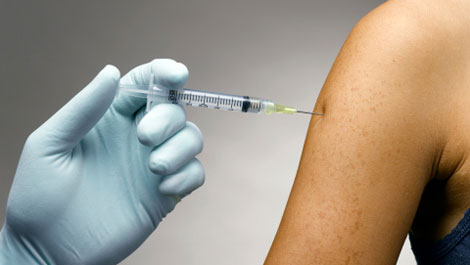 Vaccines work to protect your body against germs. Because of vaccines, many of the diseases that can cause severe sickness, handicaps and death have been eradicated. Learn more from our experts about vaccines.