Yes, so tell your doctor if you have recently received other vaccinations before you receive the meningococcal meningitis vaccine. You may receive some other vaccines at the same time as the meningitis vaccine, but not a pertussis (whooping cough) or typhoid vaccine. Other medications that may interact with the vaccine include: blood thinners like warfarin, steroids (betamethasone, beclomethasone, budesonide, cortisone, dexamethasone, flunisolide, fluticasone, hydrocortisone, methylprednisolone, mometasone, prednisolone, prednisone or triamcinolone), medication for an autoimmune disorder (azathioprine, basiliximab, cyclosporine, etanercept, leflunomide, muromonab-CD3, mycophenolate mofetil, sirolimus, tacrolimus) or anti-rejection medications. The vaccine also may interact with radiation or chemotherapy treatments. Let your doctor know about all of the medications you currently take, including over-the-counter drugs, vitamins and herbal supplements.


Continue Learning about Vaccine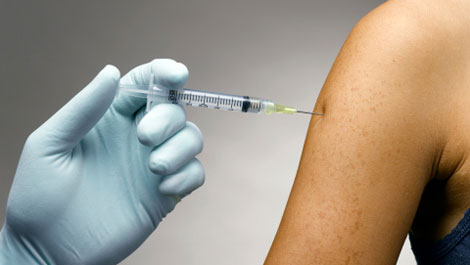 Vaccines work to protect your body against germs. Because of vaccines, many of the diseases that can cause severe sickness, handicaps and death have been eradicated. Learn more from our experts about vaccines.