Before receiving oral poliovirus vaccine, tell your doctor if you are pregnant, may become pregnant, or breast-feeding. The vaccine is a pregnancy category C medication, which means it has not been tested exclusively in pregnant women, but it appears to cause harm to the fetus in animal studies. Poliovirus antibodies may be found in breast milk, so a woman should not breastfeed two to three hours after receiving the vaccine. This vaccine is not recommended for infants younger than six weeks of age. Talk to your doctor about the risks and benefits of receiving this vaccine. Tell your doctor about all medications you are taking and any allergies you have, especially to latex. Tell your doctor if you are undergoing radiation therapy or chemotherapy or have a suppressed immune system. This vaccine should not be given to a person with a viral infection (indicated by diarrhea, vomiting, respiratory infection, or fever) because these conditions prevent the poliovirus vaccine from replicating in the intestinal tract. Antibiotic intramuscular injections should not be given 30 days after receiving the oral poliovirus vaccine, because the injection increases the risk of paralytic poliomyelitis. Poliovirus will be shed in the feces for six to eight weeks after receiving the vaccine so careful hand washing is recommended to prevent exposure to the virus.
Continue Learning about Vaccine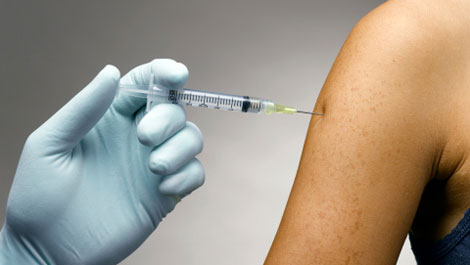 Vaccines work to protect your body against germs. Because of vaccines, many of the diseases that can cause severe sickness, handicaps and death have been eradicated. Learn more from our experts about vaccines.