You should know that the risks associated with receiving a meningococcal polysaccharide vaccine are much less than the risks associated with developing meningococcal meningitis. You should consider that a meningococcal infection can be life-threatening. If you develop any side effects from this vaccine, make sure your doctor is informed, because it may be important in the future if you need to receive another vaccine. However, serious side effects are very unlikely. If you have a minor cold, then you should still be able to receive a meningococcal polysaccharide vaccine. If you develop anything more serious, or any infection at all, you should not receive this vaccine until you have fully recovered from your illness. If at anytime you have had an allergic reaction to this or another meningococcal vaccine, you should not take it. You also should not receive the Menomune brand if you are allergic to thimerosal. Your doctor needs to know if you are receiving steroids, radiation or chemotherapy, are allergic to latex rubber or have a weak immune system. These conditions may affect your current eligibility to receive a vaccine. If you have any medical condition that has weakened your immunity, such as HIV or cancer, you may not be able to get this vaccine. Pregnant women should speak to their doctors before getting this vaccine.


Continue Learning about Vaccine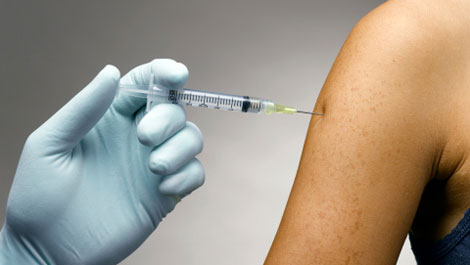 Vaccines work to protect your body against germs. Because of vaccines, many of the diseases that can cause severe sickness, handicaps and death have been eradicated. Learn more from our experts about vaccines.