Before taking BCG Live vaccine you should know that antibiotics can weaken its effectiveness and should not be used while receiving treatment. Some medications can weaken your immune system and make you susceptible to developing an infection, including cyclosporine, sirolimus, tacrolimus, basiliximab, muromanab-CD3, mycophenolate mofetil, azathiprine, leflunomide, etanercept, corticosteroids. You may be at higher risk for secondary infections while taking BCG Live and should limit your exposure to people who have the flu or other infectious disease until your treatment is complete. If you develop a bacterial infection while taking BCG Live you may have to stop treatment so that you can take an antibiotic. Radiation therapy and cytotoxic cancer treatments can increase the risk of bacterial infection while taking BCG Live. BCG is administered into the bladder through a catheter into the bladder by a doctor or other healthcare professional. After getting BCG you must hold it in your bladder for at least two hours before urinating and emptying your bladder. Your doctor will recommend drinking lots of fluids after your BCG treatment so that you can pass plenty of urine. Because BCG contains live bacteria, for several hours after each treatment you will need to add bleach to your urine and let it sit for about 15 minutes before flushing the toilet.
Continue Learning about Vaccine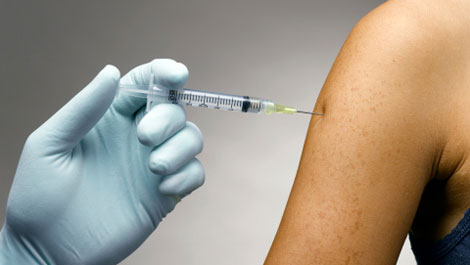 Vaccines work to protect your body against germs. Because of vaccines, many of the diseases that can cause severe sickness, handicaps and death have been eradicated. Learn more from our experts about vaccines.