The quadrivalent human papillomavirus (HPV) vaccine helps to prevent genital warts and some cases of cervical and vaginal cancer caused by HPV. It affects both females and males, and can be transmitted through any kind of genital contact. Because HPV often has no signs or symptoms, many people may have HPV and pass it to a partner, and not know it.

The vaccine protects against four strains of HPV responsible for the majority of cases of genital warts, cervical cancers and vaginal cancers. It does not protect against all strains of HPV and cannot prevent all types of genital warts and cervical cancers. It is important for women to continue cervical cancer screenings.

You can receive the vaccine even if you've already had genital warts, a positive HPV test or an abnormal Pap smear. The quadrivalent HPV vaccine cannot, however, treat existing cases of cancer or genital warts or cure an HPV infection. The Centers for Disease Control and Prevention (CDC) recommends the quadrivalent HPV vaccine for girls 11 or 12 years of age. It is approved for males and females nine to 26 years of age.


Continue Learning about Vaccine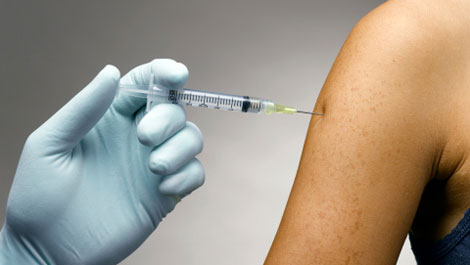 Vaccines work to protect your body against germs. Because of vaccines, many of the diseases that can cause severe sickness, handicaps and death have been eradicated. Learn more from our experts about vaccines.