The pneumococcal vaccine is an injection which a health care professional will inject in a muscle in your arm, thigh or buttock. You might experience mild fever and pain after receiving the pneumococcal vaccine. However, both should not last longer than three days. Let your doctor know right away if these symptoms, or any others, last longer than three days. The vaccine can also cause soreness or swelling at the place of the injection, swollen glands, or bodily discomfort.
Continue Learning about Vaccine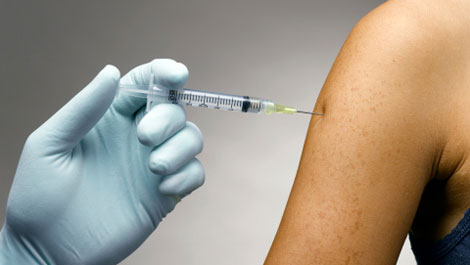 Vaccines work to protect your body against germs. Because of vaccines, many of the diseases that can cause severe sickness, handicaps and death have been eradicated. Learn more from our experts about vaccines.