Before receiving a Menactra vaccine, you should know that it may cause some side effects, though serious side effects are rare. If you do experience any side effects, make sure that you keep track of them, as your doctor will need to know about these if you ever need to receive another Menactra vaccine. Before receiving an injection tell your doctor if you have Guillain-Barre syndrome, a blood clotting disorder; have a bleeding disorder; are receiving steroids, chemotherapy or radiation treatment; or have a weak immune system caused by medication or by a disease, such as HIV or diabetes. Pregnant women may want to avoid getting this vaccine until after they give birth. These conditions may make you ineligible for a vaccine or require it to be postponed to a later date. If you have a minor cold, you can still receive a vaccine. If you have a more serious infection, however, then you may need to wait until you recover before receiving a vaccine. This vaccine may not protect against meningococcal diseases completely, but it is much safer to receive a vaccine than it is to be infected with meningitis.


Continue Learning about Vaccine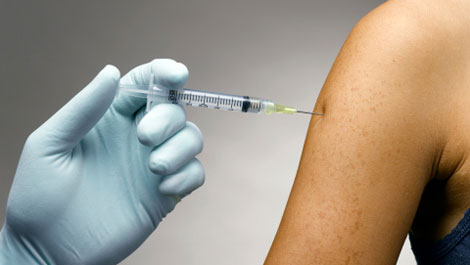 Vaccines work to protect your body against germs. Because of vaccines, many of the diseases that can cause severe sickness, handicaps and death have been eradicated. Learn more from our experts about vaccines.