Fluzone is administered as an intramuscular injection. It is for preventative purposes only and will not cure symptoms that already are present. Fluzone does not contain live viruses and will not cause you to contract the flu. It will not protect you against all influenza virus strains. Tell your doctor if you have allergies to medicines, foods or other substances. If you are allergic to eggs, chicken, rubber, latex or thimerosal, your doctor should be informed. Before you receive Fluzone, your doctor should be informed if you have a recent history of any of the following: fever, cold, respiratory tract infections; other infections or illnesses; asthma or other breathing problems; nervous system disorders; or bleeding disorders (such as hemophilia or low blood platelet levels). If you have cancer or immune system conditions, such as HIV, Fluzone's effectiveness may be compromised. Let your doctor know if you are receiving radiation treatment or chemotherapy or if you have a history of Guillain-Barre syndrome.


Continue Learning about Vaccine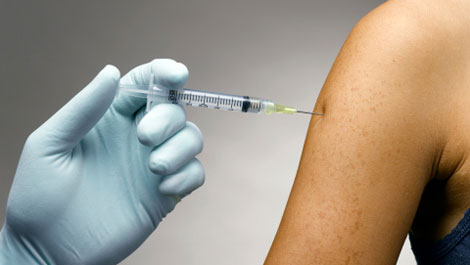 Vaccines work to protect your body against germs. Because of vaccines, many of the diseases that can cause severe sickness, handicaps and death have been eradicated. Learn more from our experts about vaccines.