Note: A CDC panel concluded in 2016 that FluMist has not been effective in recent years. The panel did not recommend its use for the 2016-2017 flu season.

Before receiving the FluMist vaccination, you should know that this vaccine is meant for people between two and 49 years of age. FluMist may have side effects, but the vaccination risks are low, especially when compared to the risks of contracting the flu. For three weeks following vaccination, avoid contact with those who have a weakened immune system, such as those with cancer, AIDS or HIV infection. FluMist contains live, attenuated viruses, which can make you ill if they come in contact with you. You are allowed to receive this vaccine even if you have a cold or fever. However, if you have a more serious illness, postpone your vaccination until recovery. You should not receive this vaccine if you have ever had an allergic reaction to a flu vaccine. You also should not use FluMist if you have had Guillain-Barre syndrome, have a weakened immune system (due to a medical condition or use of certain drugs), are around family members or friends with a weakened immune system or if you have allergies to chickens or eggs. You also will need to inform your doctor if you have a history of seizures, drug allergies, asthma, lung or neurologic disorders, brain diseases or have used any type of flu drug (such as Tamiflu or Relenza) in the previous 48 hours. Women who are pregnant or breastfeeding should not receive this vaccination unless approved by their doctor.

Continue Learning about Vaccine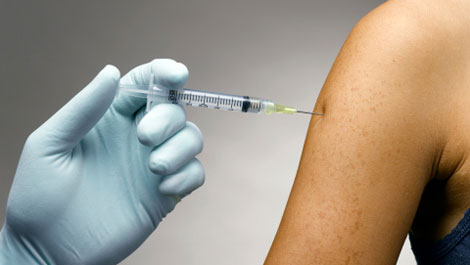 Vaccines work to protect your body against germs. Because of vaccines, many of the diseases that can cause severe sickness, handicaps and death have been eradicated. Learn more from our experts about vaccines.