Boostrix (Tdap) vaccine is normally given only once to help prevent the life-threatening diseases of tetanus, diphtheria and pertussis. If you had a serious allergic reaction to this injection, such as seizures, extreme drowsiness or fainting, do not take a second booster shot. Document any side effects you have after receiving Boostrix and inform your doctor of the side effects you experienced, if a second shot is needed. The Tdap vaccine may be given if an individual has a cold or fever, but should not be given if the individual has a severe illness or infection.

You may not be able to receive Boostrix if a similar vaccine caused severe symptoms, such as a fever over 104 degrees, neurological disorders, diseases affecting the brain, an allergy to latex, seizure disorders, fainting, shock or Guillain-Barre syndrome that occurred after a tetanus vaccine. Inform your doctor if you have had a Tdap shot within the last five years or if you have a weakened immune system from disease, a bone marrow transplant, certain medications or cancer treatments. It is not known if Boostrix causes harm to a fetus or passes to a nursing infant through breast milk. Individuals under 10 years of age or over 64 years of age should not use this vaccine.


Continue Learning about Vaccine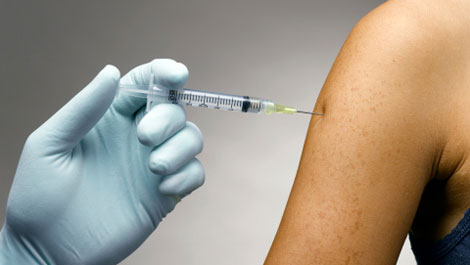 Vaccines work to protect your body against germs. Because of vaccines, many of the diseases that can cause severe sickness, handicaps and death have been eradicated. Learn more from our experts about vaccines.