Although there is a risk of severe reaction to the anthrax vaccine, it is an extremely low risk. Ultimately, it is better to receive the vaccine than to risk infection by a potentially fatal disease. If you suffered a serious allergic reaction to your first shot of the vaccine, do not continue the vaccination regimen. You can reduce the chances of suffering such a reaction by telling your doctor if you have a latex allergy, a weakened immune system, if you have ever had an anthrax infection or if you have Guillain-Barré syndrome, or if you have received radiation therapy, chemotherapy, or steroid medications in the three months prior to your scheduled vaccination. Pregnant or breastfeeding women should discuss vaccination options with their doctor.
You should not get vaccinated if your immune system is in a weakened state. If you have a mild cold or fever you can still get vaccinated, but if you are dealing with a severe illness, wait until you feel better before getting vaccinated. Tell your doctor if you are taking any medications that weaken the immune system. These include steroid medications, arthritis or psoriasis medications, any medications used to treat autoimmune disorders, and medications taken after receiving an organ transplant.
Continue Learning about Vaccine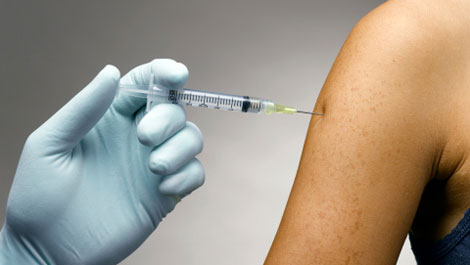 Vaccines work to protect your body against germs. Because of vaccines, many of the diseases that can cause severe sickness, handicaps and death have been eradicated. Learn more from our experts about vaccines.