As with any medicine, the Japanese encephalitis virus vaccine may produce unwanted side effects. However, the risks of being infected with Japanese encephalitis are much more serious than the risks of side effects from this vaccine. After receiving the first series of injections for this vaccine, you may experience minor side effects. These include headache, tiredness, redness or swelling at the injection site, muscle pain, mild itchiness or rash on the skin, nausea, vomiting, or stomach problems.
Serious side effects from this vaccine are rare. These include high fever, convulsions, changes in behavior, and fainting. An allergic reaction can occur up to 17 days after injection. Symptoms of an allergic reaction may include hives and swelling of the throat, lips, tongue, or face. If you experience serious side effects or an allergic reaction to this vaccine, seek immediate medical attention.
Continue Learning about Vaccine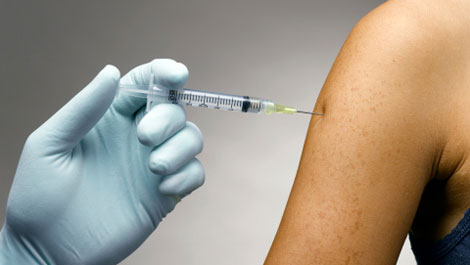 Vaccines work to protect your body against germs. Because of vaccines, many of the diseases that can cause severe sickness, handicaps and death have been eradicated. Learn more from our experts about vaccines.