The yellow fever vaccine is recommended for adults and children at least nine months of age. It may be given to anyone who may come in contact with yellow fever, and a booster should be given about every 10 years. If you have a cold or fever, you can still receive the vaccine. However, if you have a more serious illness or infection, you should wait to receive the vaccine. If you experience an allergic reaction after getting the yellow fever vaccine, you should not receive follow-up booster vaccines. If you have a chronic disease (such as asthma, diabetes, kidney disease or blood cell disorders, such as anemia), a weakened immune system, are allergic to eggs or egg products, or if someone you live with has a weakened immune system, you should not receive the vaccine.

If you have seizures, a latex allergy, a neurologic disorder or a brain disease, talk to your doctor before getting the yellow fever vaccine.

The yellow fever vaccine can cause side effects, but in general it is considered far more dangerous to have yellow fever than to get the vaccine.


Continue Learning about Vaccine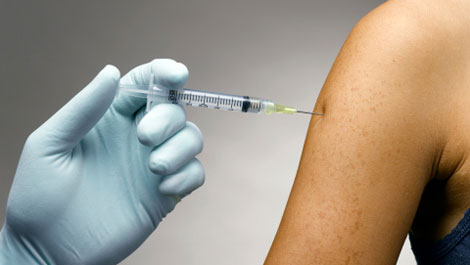 Vaccines work to protect your body against germs. Because of vaccines, many of the diseases that can cause severe sickness, handicaps and death have been eradicated. Learn more from our experts about vaccines.