There have been several studies measuring protection from chicken pox after receiving Varivax (varicella virus vaccine). In some studies of children one to 12 years of age who received one dose of Varivax, the vast majority (90% or more) were protected from chicken pox, and those who did get chicken pox got only a mild case. For children one to 12 year of age who received two doses of Varivax, there was slightly better protection. Adolescents and adults get two doses of the vaccine at least one to two months apart. In a study of adolescents and adults who were exposed to chicken pox at home after getting Varivax, there were 80% fewer cases of chicken pox than the researchers would have expected to see without the study participant being vaccinated. In short, while the vaccine does not always completely prevent chicken pox, it does prevent most people from getting the disease, and those people who develop it usually get only a mild case.


Continue Learning about Vaccine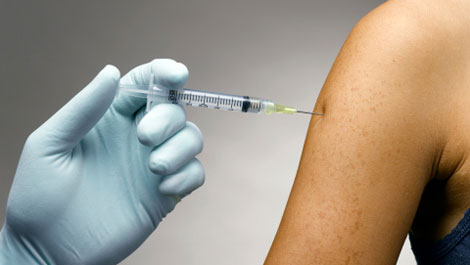 Vaccines work to protect your body against germs. Because of vaccines, many of the diseases that can cause severe sickness, handicaps and death have been eradicated. Learn more from our experts about vaccines.