There are no foods know to interact with pertussis vaccine. Medicines that suppress the immune system, such as Simulect and Azathioprine and steroids (including ones to treat asthma), whether inhaled, taken in pill form, or injected, can interact with the pertussis vaccine. In addition, cyclosporine, tacrolimus, muromonab, sirolimus, and mycophenolate, used to prevent organ rejection, can interfere with the pertussis vaccine. Etanerecpt and leflunomide, used to treat juvenile arthritis, also suppresses the immune system and may interfere with the pertussis vaccine.
Continue Learning about Vaccine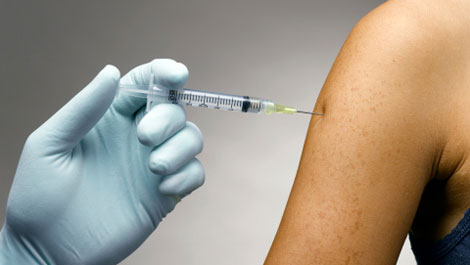 Vaccines work to protect your body against germs. Because of vaccines, many of the diseases that can cause severe sickness, handicaps and death have been eradicated. Learn more from our experts about vaccines.