There are several medications and vaccines that may interact with Gardasil. Always notify your doctor about all of the prescription and over-the-counter drugs you are currently taking. Talk to your doctor if you are taking medications associated with a weakened immune system, such as cancer chemotherapy, radiation therapy, steroids or medications that treat autoimmune disorders, such as psoriasis or rheumatoid arthritis. It is important to tell your doctor if you are taking medications to prevent rejection from an organ transplant, as that can also interfere with the immune response to Gardasil. Because Gardasil may react with a variety of other substances, ask your doctor about the risks associated with alcohol or illegal drug use, herbal or dietary supplements and cigarette smoking. Tell your doctor about any medications you take during the six month period of your vaccination.


Continue Learning about Vaccine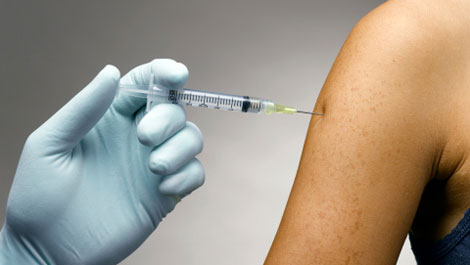 Vaccines work to protect your body against germs. Because of vaccines, many of the diseases that can cause severe sickness, handicaps and death have been eradicated. Learn more from our experts about vaccines.