The meningococcal meningitis vaccine works by introducing proteins from Neisseria mengitidis bacteria to the body's immune system. The immune system recognizes the proteins as foreign and begins to make antibodies against them. The next time the immune system is exposed to any of these proteins, it can immediately begin attacking the bacteria with the antibodies already made and, since the immune system already knows how to make these antibodies, it can make more very fast.


Continue Learning about Vaccine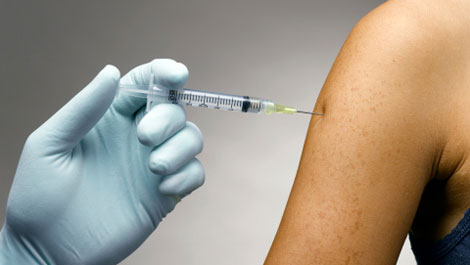 Vaccines work to protect your body against germs. Because of vaccines, many of the diseases that can cause severe sickness, handicaps and death have been eradicated. Learn more from our experts about vaccines.