The tetanus vaccine for children is called DTaP and includes vaccines against tetanus, diphtheria, and pertussis. It should be given to your child at 2, 4, and 6 months and 1, 4, and 11 years. It is given with an injection into the muscle, usually in the arm or leg. After these sets of vaccines, your child will need a tetanus booster every ten years.
In countries with a complete immunization program, the tetanus vaccine is generally given to children in combination with other vaccines. This vaccine is more commonly called DTaP and includes vaccines for diphtheria, tetanus and pertussis. Most times this DTaP vaccine is given to children before they are seven years of age. When children are about 11 or 12 years of age, they are normally given a dose of Tdap.


Continue Learning about Vaccine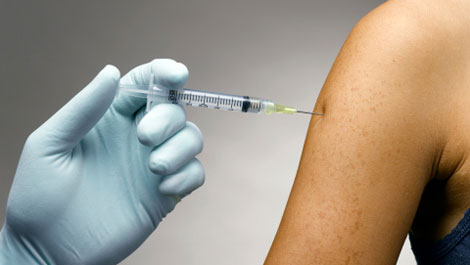 Vaccines work to protect your body against germs. Because of vaccines, many of the diseases that can cause severe sickness, handicaps and death have been eradicated. Learn more from our experts about vaccines.