Influenza vaccine production begins as early as 6-9 months before the beginning of vaccine distribution. Even with this early start, it isn't possible to complete the entire production and distribution process prior to the vaccination season, particularly given the limited number of influenza vaccine manufacturing plants in the United States and the large number of doses that are produced each year.

Instead, influenza vaccine distribution takes place in a phased fashion over a number of months. It begins in late summer for some manufacturers and vaccine products and usually completes near the end of November or early in December. This system can leave doctors and other vaccine providers with uncertainty about when they can expect to receive their full order of vaccine and can make it difficult for them to plan their vaccination activities.

Manufacturers and distributors work to try to get some vaccine to as many providers as possible as soon as possible so that they can begin vaccinating their patients. Getting some vaccine to all providers early in the season is important, because all providers serve at least some high-risk patients (such as people 50 years of age and older or those with chronic health conditions such as asthma, kidney disease, diabetes, lung disease and weakened immune system) and their household contacts.

The presence of the CDC logo and CDC content on this page should not be construed to imply endorsement by the US Government of any commercial products or services, or to replace the advice of a medical professional. The mark "CDC" is licensed under authority of the PHS.
Continue Learning about Vaccine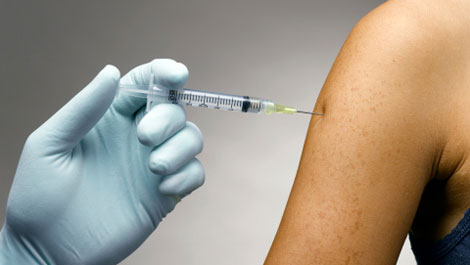 Vaccines work to protect your body against germs. Because of vaccines, many of the diseases that can cause severe sickness, handicaps and death have been eradicated. Learn more from our experts about vaccines.