Usually, the flu shot is between 70% and 90% effective.
One flu shot can't cover every flu virus. Experts predict what strains of the flu virus we'll need the most protection from. They do this every year by analyzing what type of flu virus afflicts common animal carriers, like migratory birds and pigs.
Just because you won't get 100% coverage, don't let that deter you from getting a flu shot if you haven't gotten one already. Imperfect protection is better than no protection at all.
Remember: After getting a flu shot, it will take your body at least two weeks to make enough antibodies to protect itself from the flu -- you won't receive instant protection.
This content originally appeared on
doctoroz.com
There is some legitimate doubt about the effectiveness of the flu vaccine. It is certainly far from perfect, and the elderly, who most need protection, may need two inoculations to get it. Leaving aside some of the subtleties that complicate measuring vaccine effectiveness in real-world settings, and applying even a low-level estimate of overall vaccine effectiveness, routine flu vaccination produces a decisive overall benefit compared to just taking our chances with the flu.
Flu vaccines are the best way modern medicine currently has to protect against influenza. The ability of a flu vaccine to protect a person depends on the age and health status of the person getting the vaccine, and the similarity or match between the viruses or virus in the vaccine and those in circulation.

The presence of the CDC logo and CDC content on this page should not be construed to imply endorsement by the US Government of any commercial products or services, or to replace the advice of a medical professional. The mark "CDC" is licensed under authority of the PHS.
Continue Learning about Vaccine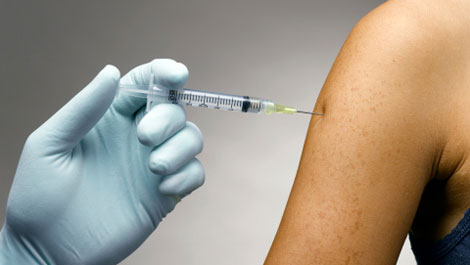 Vaccines work to protect your body against germs. Because of vaccines, many of the diseases that can cause severe sickness, handicaps and death have been eradicated. Learn more from our experts about vaccines.