The bacteria that cause anthrax have a chemical on their surface called a protective antigen. The protective antigen usually combines with one of two other proteins on the surface of the bacteria to form a deadly toxin. Anthrax vaccine contains a protective antigen. When injected, the antigen stimulates your immune system to make chemicals called antibodies. Once you are fully immunized, the antibodies will kill the anthrax bacteria if you become exposed.


Continue Learning about Vaccine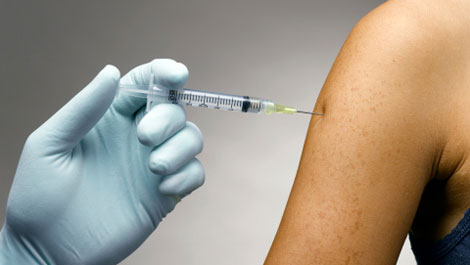 Vaccines work to protect your body against germs. Because of vaccines, many of the diseases that can cause severe sickness, handicaps and death have been eradicated. Learn more from our experts about vaccines.