Your baby will receive the rotavirus vaccine as an oral vaccine, not as a shot -- it is a liquid that is given to a baby to swallow. Babies get two or three doses of the rotavirus vaccine (depending on the brand she's given), at either 2 and 4 months or at 2, 4 and 6 months. The vaccine protects against a virus that can cause potentially serious diarrhea.
Continue Learning about Vaccine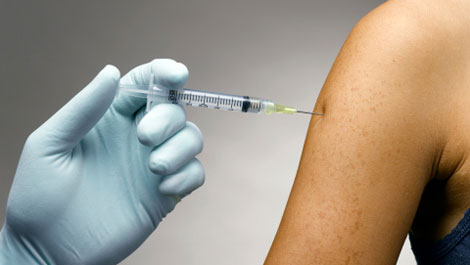 Vaccines work to protect your body against germs. Because of vaccines, many of the diseases that can cause severe sickness, handicaps and death have been eradicated. Learn more from our experts about vaccines.