The hepatitis A vaccine is recommended for all children starting at the age of 12 months old. However, the vaccine has not been approved for those younger than 1 year old by the U.S. Centers for Disease Control and Prevention (CDC). Safety of the hepatitis A vaccine in pregnancy has also not been determined and therefore it is not approved for use in pregnant women. However, the CDC does say that because the hepatitis A vaccine is an inactivated (killed) vaccine, the theoretical risk to the fetus is low. Therefore, the risk of vaccination may be weighed against the risk for hepatitis A infection for high-risk pregnant populations.
Hepatitis A vaccine should not be given to pregnant or breastfeeding women or to infants under 12 months of age. For older babies, a routine vaccination is recommended. The VAQTA brand vaccine can be administered to children as young as 12 months of age, while the Havrix brand of the vaccine should only be given to children two years of age or older.


Continue Learning about Vaccine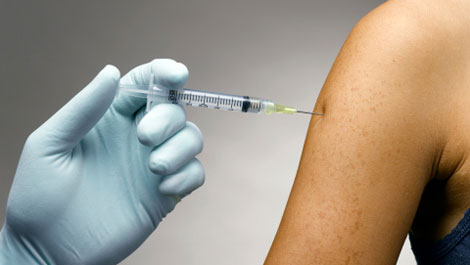 Vaccines work to protect your body against germs. Because of vaccines, many of the diseases that can cause severe sickness, handicaps and death have been eradicated. Learn more from our experts about vaccines.