Haemophilus b conjugate vaccine is used to prevent infection by the haemophilus influenza type b bacteria. It contains live bacteria to help your body produce antibodies against this disease. Although this vaccine contains a substance related to diptheria, tetanus and meningococcal vaccines, it should not take the place of the normal vaccines against those diseases.
The haemophilus b conjugate vaccine is recommended for all children between two months and 5 years of age; the specific age recommended depends on which type of vaccine your child is getting. Haemophilus b conjugate vaccine is given as a series of injections to a specific schedule by a healthcare professional in a hospital or clinic. It is important not to let your child miss any scheduled appointments for injections.
Brand name haemophilus b conjugate vaccines include: ActHIB, PedvaxHIB and Hiberix. Talk to your doctor to determine whether your child should get a haemophilus b conjugate vaccine.


Continue Learning about Vaccine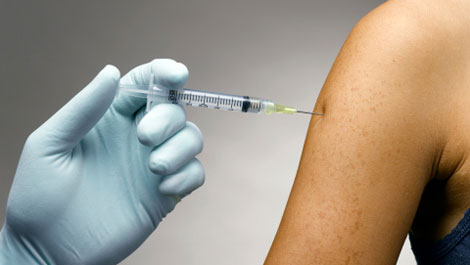 Vaccines work to protect your body against germs. Because of vaccines, many of the diseases that can cause severe sickness, handicaps and death have been eradicated. Learn more from our experts about vaccines.