In many flu vaccines, the trace amounts of egg protein are not enough to cause a reaction. However, in some flu vaccines, there is a risk for a potential allergic reaction. You should talk over your options with your doctor to be sure. In some cases, your allergist may be able to give your child a specific test that can show if an allergic reaction will likely occur after the vaccination.
If your child has an egg allergy, talk with his pediatrician about whether he should receive the flu vaccine, which is grown in chicken eggs. Experts say that people with a severe allergy to eggs should not be vaccinated without first consulting an allergy specialist.

The American Academy of Pediatrics says that children with a mild egg allergy can usually receive the flu vaccine at their pediatrician's office. Those with more severe allergies may still be able to safely receive the vaccine if supervised by a health care professional with experience dealing with egg allergies.

Children are at risk of developing severe complications from the flu, so talk about vaccination with your pediatrician.

Continue Learning about Vaccine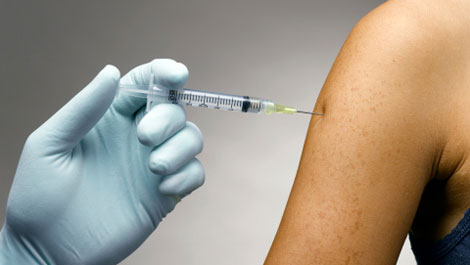 Vaccines work to protect your body against germs. Because of vaccines, many of the diseases that can cause severe sickness, handicaps and death have been eradicated. Learn more from our experts about vaccines.