Gardasil contains recombinant viral antigens for four types of human papillomavirus (HPV), namely types 6, 11, 16 and 18. As a vaccine, Gardasil makes the immune system create antibodies against the four different types of HPV. The antibodies prevent infection after exposure to the virus.


Thehuman papillomavirus (HPV) vaccine, known by the brand name Gardasil, is the first vaccine designed to prevent cancer. The HPV vaccine protects young women and young men from four strains of the human papillomavirus, which is the cause of cervical cancer. Specifically, two strains of HPV, types 16 and 18, cause 70% of cervical cancers. It turns out that these same strains cause other cancers as well, including penile, anal, and some head and neck cancers (which is one reason that males are now being vaccinated as well).
Happily, the vaccine also protects people against the two types of HPV that cause 90% of genital warts.
The HPV vaccine only protects against some strains of HPV. It does not protect against other sexually transmitted diseases (STDs), such as gonorrhea, herpes, or chlamydia,
Continue Learning about Vaccine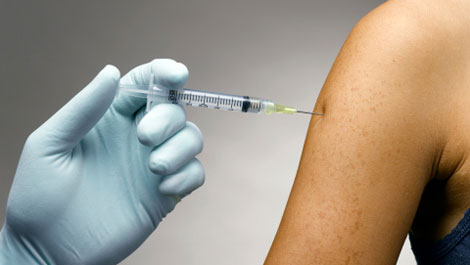 Vaccines work to protect your body against germs. Because of vaccines, many of the diseases that can cause severe sickness, handicaps and death have been eradicated. Learn more from our experts about vaccines.