The flu shot is safe for heart patients. In fact, people with heart disease are at higher risk for developing complications from influenza, which is why a vaccine is recommended for them.

The flu shot is safe for most people including heart patients. In fact, if heart patients are weakened because of their heart condition, they are more likely to get sick with the flu. In this case, the seasonal flu shot is an important part of basic care for most heart patients. If they cannot get the flu shot, it is probably not because of their heart condition.
Not only is the flu shot safe for heart disease patients, it is in fact also strongly recommended by many physicians for patients with heart disease. Currently, an estimated 40 percent of adult patients who have heart disease do not receive an annual influenza vaccination. This has real consequences: an article in the October issue of the medical journal The Lancet Infectious Diseases analyzed 39 heart patient studies and found a significant link between influenza and heart attacks in patients with existing cardiovascular disease. The bottom line: a flu shot might prevent a heart attack.

Continue Learning about Vaccine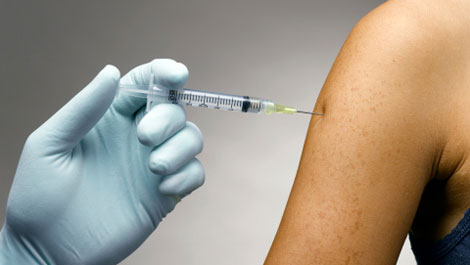 Vaccines work to protect your body against germs. Because of vaccines, many of the diseases that can cause severe sickness, handicaps and death have been eradicated. Learn more from our experts about vaccines.