You should get the flu shot whether or not you get the flu. The flu shot cannot treat your current flu; however, it will protect you from getting other types of the flu. If you have not had the flu this season, the flu shot may prevent you from getting the flu.
You should get the flu shot as soon as it becomes available in your area each year. Do not wait until you get the flu. This shot, or injection, does not treat symptoms of the flu. The flu (influenza) shot is a vaccine, which is a treatment to help keep your body from getting infections. Getting this vaccine protects against viruses that cause the flu.

To help prevent your child from getting the flu, make sure he or she gets a flu shot. The latest flu vaccine recommendations from the Advisory Committee on Immunization Practices (ACIP) state that everyone six months of age and older should get an annual flu shot.


Continue Learning about Vaccine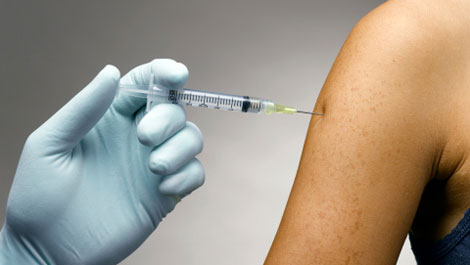 Vaccines work to protect your body against germs. Because of vaccines, many of the diseases that can cause severe sickness, handicaps and death have been eradicated. Learn more from our experts about vaccines.