Typically, the regular seasonal flu shot is given intramuscularly (IM), meaning it's injected into the muscle. However, a subcutaneous (SQ) version of the shot has become available for the 2011 to 2012 flu season. It's given with a smaller needle and is injected into the skin. The SQ flu shot is only offered to adults between the ages of 18 and 64, but it is just as effective as the IM shot and carries the same risks and potential side effects.
Continue Learning about Vaccine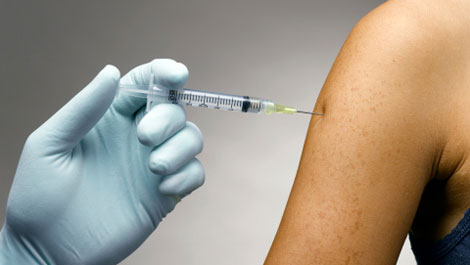 Vaccines work to protect your body against germs. Because of vaccines, many of the diseases that can cause severe sickness, handicaps and death have been eradicated. Learn more from our experts about vaccines.