Life-threatening allergic reactions are very rare from a flu shot. Signs of serious allergic reaction can include breathing problems, hoarseness or wheezing, hives, paleness, weakness, a fast heartbeat, or dizziness.

If they do occur, it is within a few minutes to a few hours after the shot. These reactions are more likely to occur among persons with a severe allergy to eggs, because the viruses used in the influenza vaccine are grown in hens' eggs.

People who have had a severe reaction to eggs or a flu shot in the past should not get a flu shot before seeing a physician.

The presence of the CDC logo and CDC content on this page should not be construed to imply endorsement by the US Government of any commercial products or services, or to replace the advice of a medical professional. The mark "CDC" is licensed under authority of the PHS.
Continue Learning about Vaccine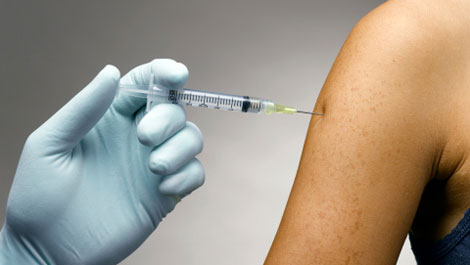 Vaccines work to protect your body against germs. Because of vaccines, many of the diseases that can cause severe sickness, handicaps and death have been eradicated. Learn more from our experts about vaccines.