Your child can safely begin receiving the pneumococcal vaccine PV7 by the age of two. Before that age, your child may not be able to produce enough antibodies to protect him or her against a pneumococcal infection. Talk with your child's doctor about a complete immunization schedule for your child that includes the pneumococcal vaccine.


Kids under two years old can start getting the PCV vaccines. However, the PCV13 is preferable to the PCV7 because it protects against 13 types of bacteria that can cause pneumonia as opposed to seven. A child who has gotten some doses of PCV7 should complete her series of shots with the newer PCV13 vaccine. The current schedule of vaccines is one dose at age two months, one at four months, one at six months, and one between the ages of 12 to 15 months. If your child is between two and five years old and has not yet gotten all four of her PCV7 or PCV13 shots, she should get a PCV13 dose. We know all these details and nuances can be as confusing as trying to understand a new language, so talk with your child's doctor. He or she will help you figure out which vaccines your child needs and when she should get them based on her age and vaccination record.
Continue Learning about Vaccine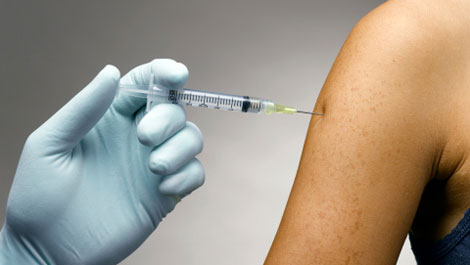 Vaccines work to protect your body against germs. Because of vaccines, many of the diseases that can cause severe sickness, handicaps and death have been eradicated. Learn more from our experts about vaccines.